My uncle was there taking pictures, so we do have some good ones of the "team" atmosphere going on.
Of course, the team! left -right, Andres, Me, Tristan, Jason, Scott, Tom, and the man who made it all happen, Zoli!
I must mention here, that Andres was bloody awesome that day. He tirelessly stood on the pit wall, in the freezing wind to give us lap times and control the pit board for pulling cars off the track at the right time.
Awesome line of Caterhams, all shiny and ready to roll.
Zoli obviously telling me... something... not sure what it was, but I'm sure it was important :-D
David and Goliath, Caterham vs Jaaaag.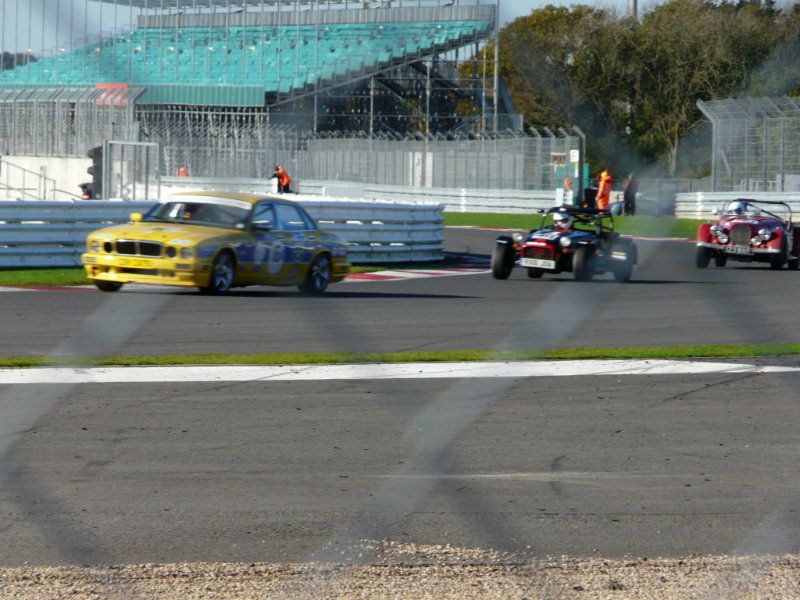 Debriefing after Scotts stint.
This pretty much sums up the whole day in one picture... Bravo gents!
Hazel and Chris from the 2012 Academy were also there, and here are some excellent pictures taken by them. Thanks to them both for coming out!
http://www.flickr.com/photos/hazel_ford/sets/72157631869742235/with/8130279753/