The beast is in a truck, actually, by now it's probably sitting in the lot at Caterham in Dartford. In a few weeks I'll be going down there to drive it home.
There's a nice little list of unfinished things that I remembered and wrote down, but I'm sure there's more that I didn't get to. I await the phone call from caterham over the next few days making sure it's ok to do any and all work required, which of course, it is.
On to the really important bit, pictures of the car away from the shed for the very first time! Then a couple of the car in the truck, then of the empty lonely shed... that is very clean and organized, ready for the cars return.
One picture of me with my car before it goes away. I'm very proud to have built this car!
Outside, sunshine, space to take proper pictures... amazing!
In the truck
The truck leaving.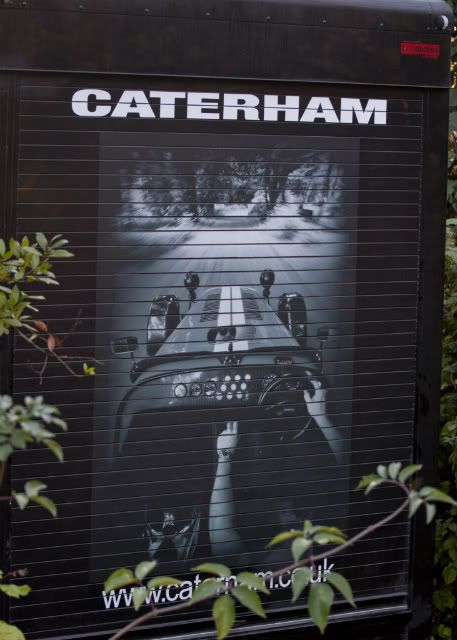 Garage all empty, clean, and organized waiting for the return of the beast.