I spent today getting my car as close to race ready as possible, in preparation for tomorrow. Tomorrow being the Academy handling day at Silverstone, Group 1 is tomorrow, and it involves hooning around in the paddock of one of the best known racing tracks in the world! i'm looking forward to it, even if the weather report can be trusted and it does rain.
The rain light and fuel sampler arrived post haste from Sean at Caterham (He was ill when I called wednesday, he must have been in yesterday and threw them in the mail, so awesome). So I installed those, both of which are simple and take less than 2 minutes. I also put fire sealant around the boot floor, and Aluminium tape, to seal the boot incase the petrol tank explodes... Oh, I also installed the hood bars. Even though I don't have a hood, they're still required, annoyingly.
After that it was time to pull the foam seat, still in its plastic bin bags, out of the car... this proved scary with the bottom half, it kept making noises like it was going to break in half. After getting both halves out, I took the bags off, and wrapped them in duct tape (preferred form of covering them). With that done I test sat, and it's oh so comfy. I think when the warmer weather hit I want to try for a bigger more supportive back, but the base is pretty perfect.
Fuel sampler installed, no leaking, no issues, still runs and drives just fine. It's the shiny piece with a cap on it.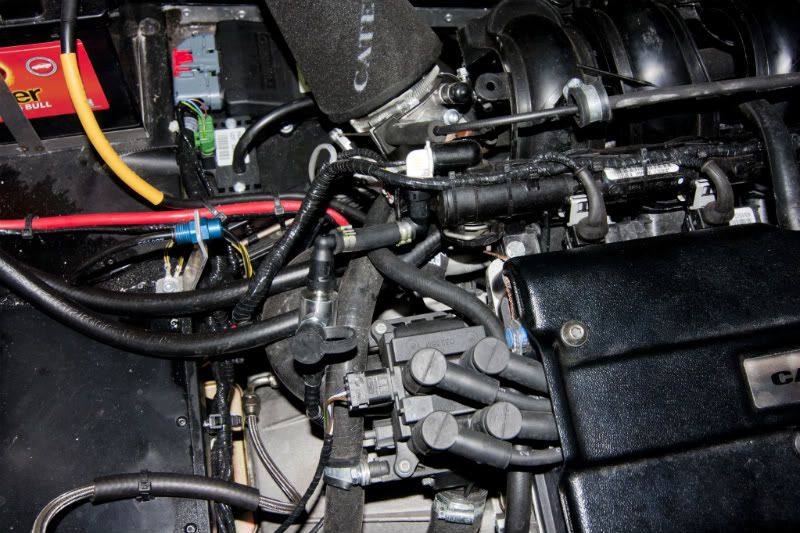 "bag" seat all done, two pieces, it's the perfect fit.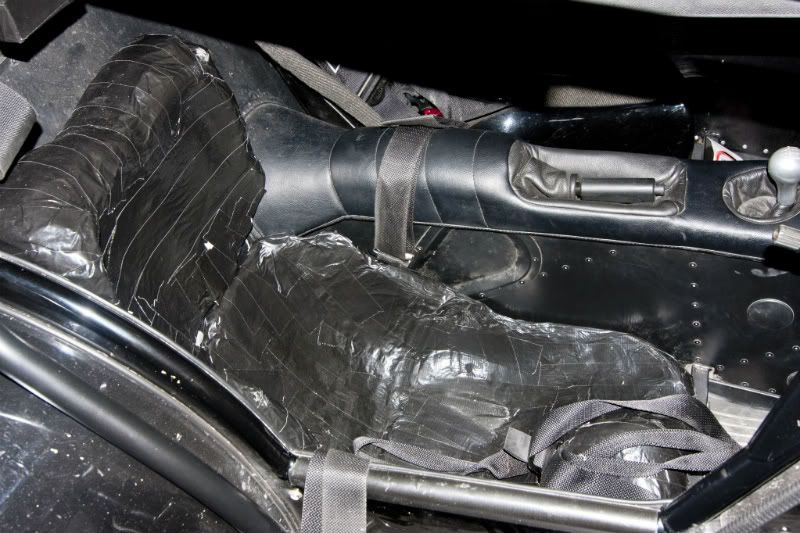 Made sure I put all the roll bar padding on, everywhere your head can hit essentially. I also installed the "head rest", it's the square piece above the seat.
So many LEDs! According to some people, the rain light is all you can see when racing in the rain... unless you're out front ;-D