Well, after a little hiccup in the morning, I got to work and got the rear fenders on easily, and with no issues!
Also test fitted the tonneau cover and boot cover, it's starting to look good!
I didn't get much else done, but hey, little bit at a time... I'm starting to get grumpy and withdrawal symptoms from having not driven a car for a month... going to have to rectify that somehow.
Anyway, on to the pictures!
Right rear fender was first done.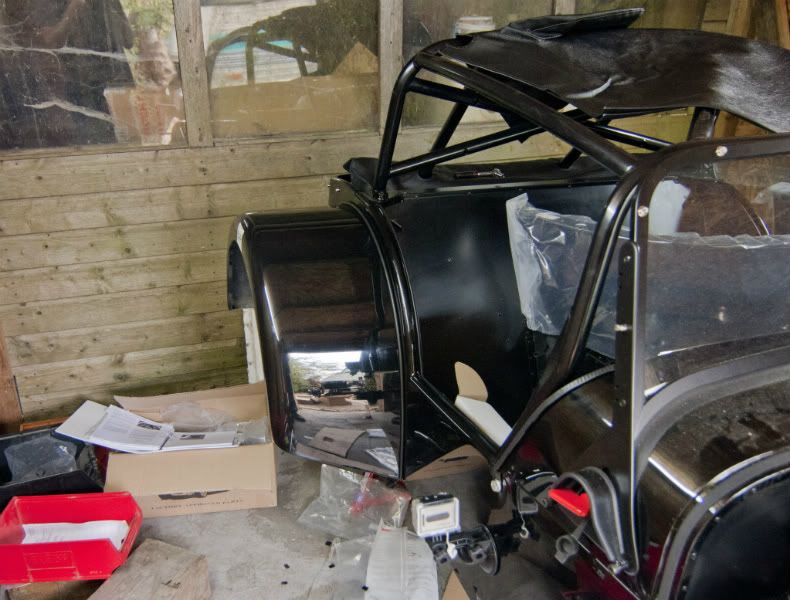 With tonneau cover kinda sorta in place :). the passenger side of the cover will be in place 90% of the time, so will have to make sure it's extra neat.
Tonneau cover almost right
Boot cover, some detail on fender piping (trim) too.
Both fenders on! And, guess what, there's an inch of space between each fender, and my garage doorway...
Garage was built to different specs, here I was thinking the car was 5'1'' wide... noooo it's 65'' wide... door is 67 1/4''.... will just have to be extra careful driving in and out.