I got lots of work done, even with taking a two and a half hour lunch break :D. The lights are a huge help, and allowed me to work until 7:30, rather than close up around 5 because of lack of light.
Today I installed all the rear suspension. The brakes, radius arms, shocks, de dion tube, everything is in and ready to go! The last thing to tie up the rear end is to torque the rear axle nuts, they're 43mm, so a rather large socket is required...
Tomorrow I'll be starting on the cosmetic bits. The Tonneau cover, boot cover, interior odds and ends, fenders, and lighting. The engine/gearbox setup is the last major piece to be done, and I need to find a hoist to do that, and see when my uncle will be free, it's a two man job.
Picture 1 is the right rear, picture 2 is the underside, showing the diff de dion tube, and half shafts, picture 3 is the left rear, then the whole car is picture 4! It really is starting to look like a car now, I've also already fallen in love with it. If it wasn't so tiny I'd sleep in it!
On to the pictures! Click on one to get linked through to more.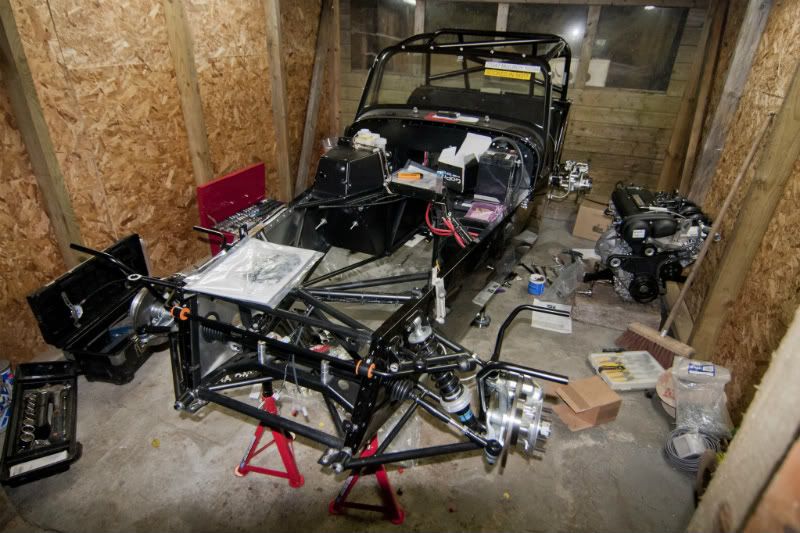 Till tomorrow!
Tor.