Uploading pictures takes far too long...
Here's the first one anyway. Tidied cooling, the hose to the reservoir now goes behind the spark plugs and under the intake, much cleaner look on top. The mass of wires is also cleaned up, and the clutch cable has been stylistically moved :-).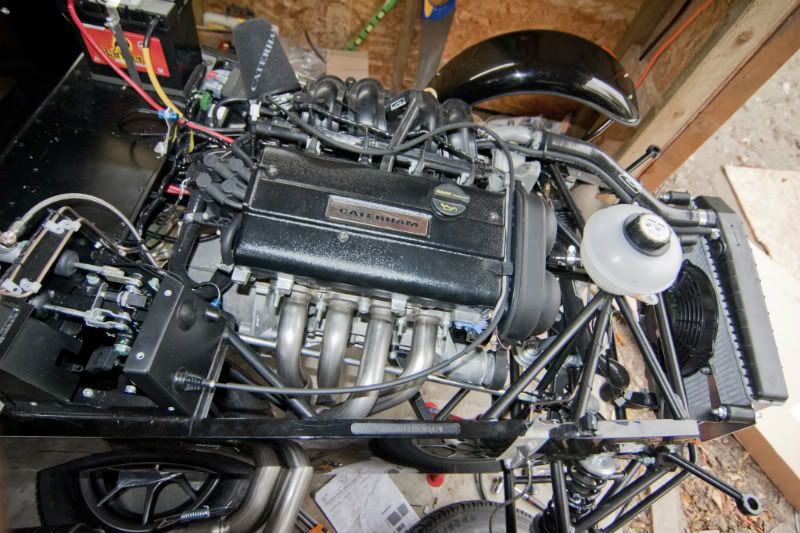 And windscreen wipers, on, and as you can see, work great! They cleared all the dust no worries!